A violet ray is an antique electrotherapy medical device invented by Nikola Tesla that's essentially a portable tesla coil. Altdorf, Germany-based photographer Marc Simon Frei purchased a unit from 1920 on eBay and customized it for experiments with photographing electricity at home.
Frei generated electrical discharges in various ways and forms, and then captured them using a Nikon Df, a macro extension tube, and a Nikon 50mm f/1.8 lens.
"Don't try this at home," Frei says, "the high frequency voltage could damage your equipment." Bringing his camera close to the apparatus also caused his LCD screen to flicker.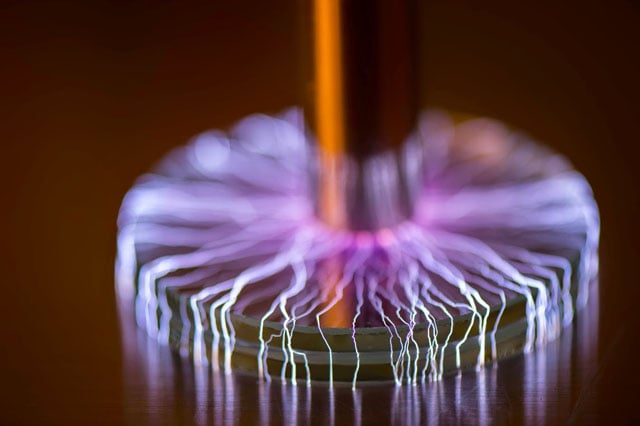 Frei has also experimented with creating miniature lightning at home using some stuffing taken from the guts of a teddy bear as clouds. "I wanted to create a private thunderstorm at home," he tells us.
You can find more images from Frei's experiments and follow along with the series in this online photo album.
(via Marc Simon Frei via Colossal)